---
---
About
​Sreyash Sarkar, is a poet, a qualified painter, a practising Hindustani Classical musician and an aspiring researcher in Microelectronics and Nanotechnology. Educated in Kolkata, Bangalore, and Paris, he has been a student correspondent at The Statesman, Kolkata from his school, South Point. In 2012, in an international poetry competition organized in the memoir of Yeats, his poem was shortlisted among 40 other poets from all over the world. Having been nominated and won a plethora of literary and art prizes, his interview was published in the "The Arty Legume", where he was asked to speak on cubism, existentialism in art and intrusion in a painting. He has been extensively featured in "Five Poetry Magazine", "Muses", "El Portal", "Tagore for us", "The Country Cake-Stall", "The Orange Orchard" etc. His interviews on his subjective views of art have appeared in Little Chambers Press, JuxtapozLive, Artesthetica Magazine, The Gooseberry Bushes, Swanspace magazine, among others. He is the youngest 'polymath' to be featured in Education-World Magazine for his outstanding achievements. His musical compositions have been part of cinematic scores and have been orchestrated widely. In 2016, the famed pianist Valentina Igoshina offered to work with him after having listened to his 'Sea-shore of Time' and he has also been closely working with famed world musician, Jean Philippe Rykiel. He is currently, working with several musicians to bring out his album, 'Simple Songs' which features 12 compositions based on each month. Besides, being a freelance writer and an associate editor for several magazines, he is the editor-in-chief of Kalomer Kalomishak, a bilingual magazine, which he founded in 2013. He currently divides his time between Kolkata and Paris, where he is currently pursuing his 'diplômé d'ingénieur'.
​Writings
---
un certain regard
​English
​
---
বাংলা
Interviews & Features
---
JuxapoxLive

CX Arts ​

Rectitude

Le Mauricien

Little Crumbs Press

The Arty Legume

JuxapozLive

The Gooseberry Bushes

Artesthetica

​Mixed Messages

Swanspace Magazine

Enamour Art
Powered by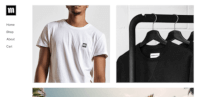 Create your own unique website with customizable templates.